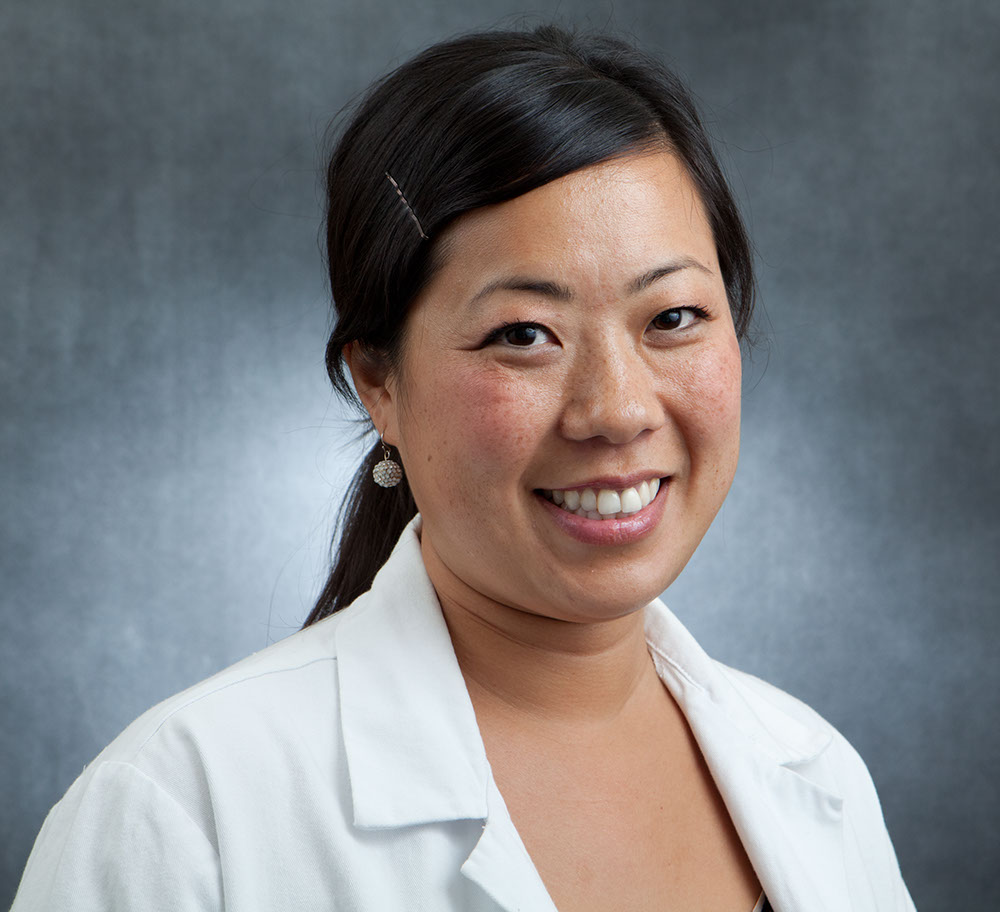 Minako Watabe, MD, is one of the skilled OB/GYNs who work within the Ventura County Health Care Agency working with patients in Santa Paula and delivering babies at Santa Paula Hospital.
Watabe decided in college that she wanted to pursue a career in medicine, even while tackling subjects she was equally passionate about: public policy, public health, and social justice. But it was treating women as an OB/GYN that ultimately won out.
"I love that I get to help women during their most challenging and most joyful moments," she says, that made the decision easy.
"When I was in medical school I really liked women's health because I get to provide primary care, specialty care, surgical care, deliver new babies and advocate for women. I've always been very interested in gender equality and health equity, which is what drew me to become a specialist in women's health and what drew me to the Ventura County health care system," she says.
As with others drawn to work for the Ventura County Health Care Agency, the ability to treat a diverse group of patients was appealing to Dr. Watabe.
"We get the opportunity to take care of everybody. We all have the same basic health needs but we come from different walks of life. I love that every time I walk into a patient's room, she has a unique story to tell."
Dr. Watabe claims that when she graduated from residency, she knew exactly the type of organization she wanted to work for: a safety net system.
"There aren't that many opportunities where I could provide care to anyone who walks in the door with the same care that I would want for myself or my family," she laughs. "You don't get do this anywhere else. And then when you find it's located in Ventura. Well, it wasn't a difficult decision."
One of the best aspects of her job?
"I feel like we're so integrated. There's a collegiality among the staff that is really wonderful. I think that may be the best kept secret about VCMC. The staff– everyone – really believes in the mission. They are my best friends and teammates. We treat everyone, regardless of their ability to pay, and all who walk in the door are treated with the same respect."
Dr. Watabe is currently also pursuing her master's degree in public health, along with her surgery schedules at Santa Paula Hospital and VCMC, which makes for busy days. And if that wasn't enough on her calendar, she has two daughters, who are currently in first and second grade.
"It's all about finding balance," she says.
And self-care. When it gets too busy, she takes off for the outdoors, hiking, running and breathing in fresh air.
Visita a doctora Minako Watabe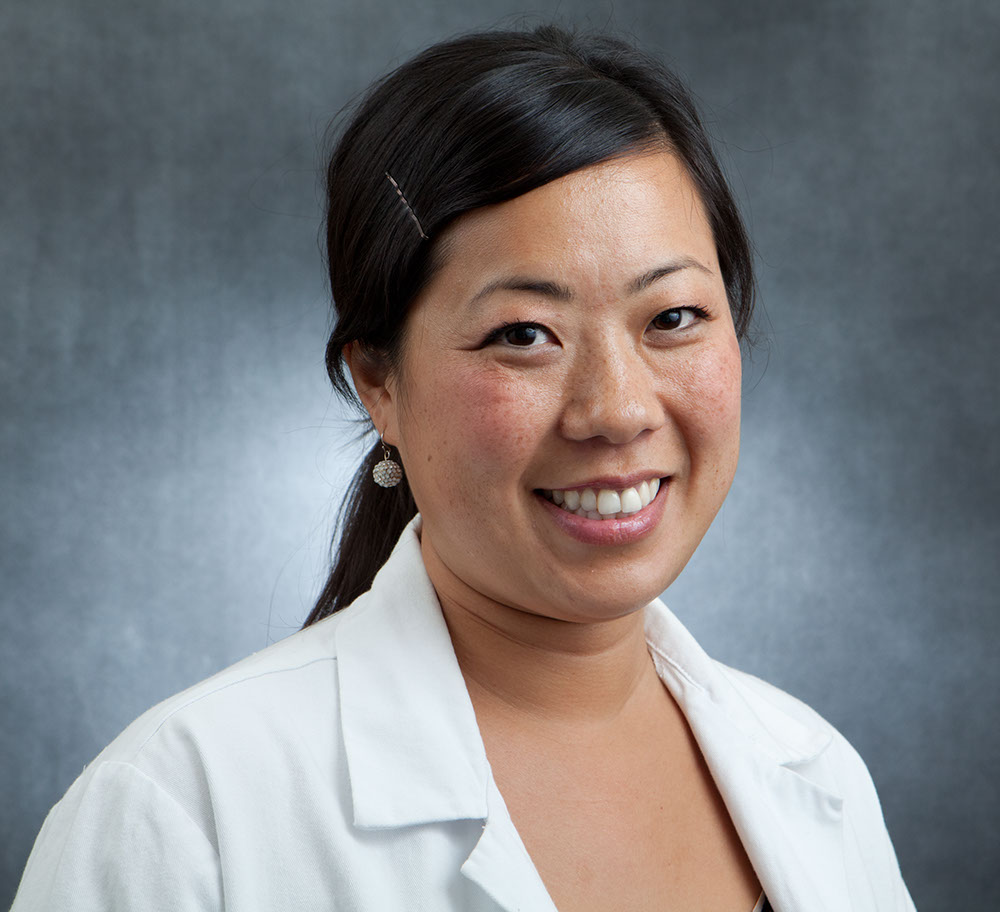 Minako Watabe, MD, es una de las doctoras de obstetricia y ginecología más experta entre la Agencia del Cuidado de Salud que trabaja con pacientes en Santa Paula y asiste en partos en el Hospital de Santa Paula.
Watabe decidió en la universidad que quería seguir una carrera en medicina, incluso cuando abordaba temas que le apasionaban: la política pública, salud pública y justicia social. Pero fue el tratamiento de las mujeres como una obstetra y ginecóloga que finalmente ganó.
"Me encanta poder ayudar a las mujeres en sus momentos más desafiantes y felices", dice ella, lo cual es lo que hizo que la decisión fuera fácil.
"Cuando estaba en la escuela de medicina, me gustó mucho la salud de las mujeres porque me dio la oportunidad de brindar atención primaria, atención especializada, atención quirúrgica, asistir en partos y defender a las mujeres. Siempre he estado muy interesada en la igualdad de género y la equidad en los servicios de salud, que es lo que me llevó a convertirme en especialista en salud de las mujeres y lo que me llevó al sistema de atención médica del Condado de Ventura", dice.
Al igual que otros interesados en trabajar para la Agencia de Cuidado de Salud del Condado de Ventura, la capacidad de tratar a un grupo diverso de pacientes fue atractiva para el Dr. Watabe.
"Tenemos la oportunidad de cuidar de todos. Todos tenemos las mismas necesidades básicas de salud, pero venimos de diferentes ámbitos de la vida. Me encanta que cada vez que entro a la habitación de una paciente, ella tiene una historia única que contar."
La Dra. Watabe afirma que cuando se recibió de la residencia, sabía exactamente el tipo de organización donde querría trabajar: un sistema de red de seguridad.
"No hay muchas oportunidades en las que yo pudiera brindar atención a cualquiera que entrara por la puerta con la misma atención que desearía para mí o para mi familia", se ríe ella. "No se puede hacer esto en ningún otro lado. Y luego, cuando lo encuentras que se localiza en Ventura. Bueno, no fue una decisión difícil".
¿Uno de los mejores aspectos de su trabajo?
"Siento que estamos tan integrados. Hay una colegialidad entre el personal que es realmente maravillosa. Creo que ese puede ser el secreto mejor guardado sobre VCMC. El personal, todos, realmente creen en la misión. Son mis mejores amigos y compañeros de equipo. Tratamos a todos, independientemente de su capacidad de pago, y todos los que entran por la puerta son tratados con el mismo respeto".
Actualmente, la Dra. Watabe también está estudiando para su maestría en salud pública, junto con sus horarios de cirugía en el Hospital de Santa Paula y VCMC, lo que hacen sus días muy ocupados. Y si eso no fuera suficiente en su calendario, tiene dos hijas, que actualmente están en primer y segundo grado.
"Se trata de encontrar el equilibrio", dice la Dr. Watabe.
Y autocuidado de salud. Cuando está demasiado ocupado, ella se va al aire libre, camina, corre y respira aire fresco.