Conozca

las señales súbitas de un ataque cerebral

Know

the Signs of a Stroke
Time is Brain, Call 9-1-1
What is a stroke?
A stroke is an interruption in blood flow to the brain. The block can be caused by a block or breaking of an artery supplying blood to the brain tissue.
Without blood supply, brain tissue begins to die within minutes.
Signs and symptoms of a stroke depend on what part of the brain is affected.
Warning signs of a stroke (warning signs are sudden):
Uneven smile
Weakness or numbness on one side of body
Confused or slurred speech
Vision loss
Trouble walking
Sudden, severe headache
What should you do if someone is having a stroke?
If you believe someone is having a stroke- if he or she suddenly loses the ability to speak, or move an arm or leg on one side, or experiences facial paralysis on one side- call 911 immediately.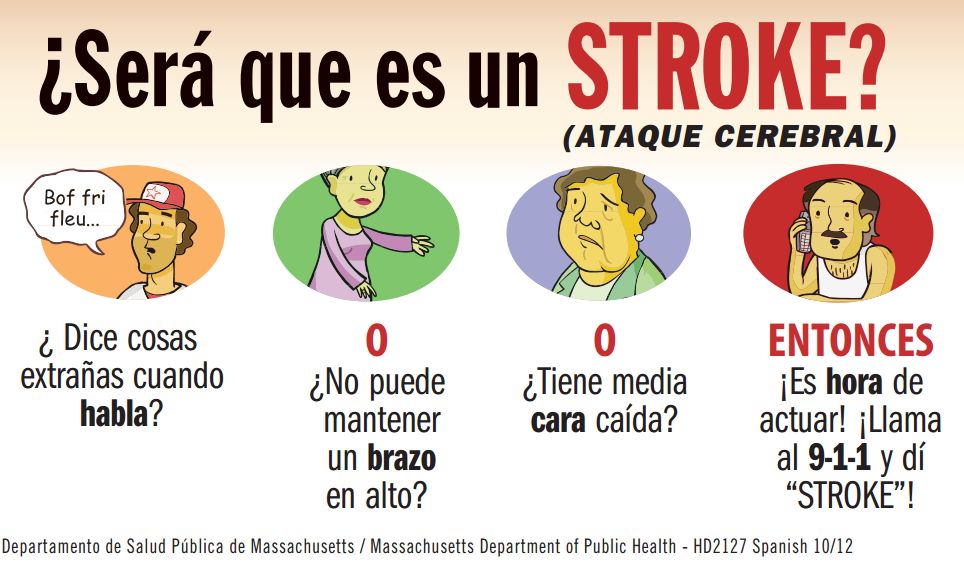 Ventura County Medical Center
Santa Paula Hospital
Stroke Program
(805) 652-3384
Stroke Resources
Know Stroke. Know the Signs. Act in Time
Stroke Risk Factors and Symptoms