ABOUT THE CANCER PROGRAM: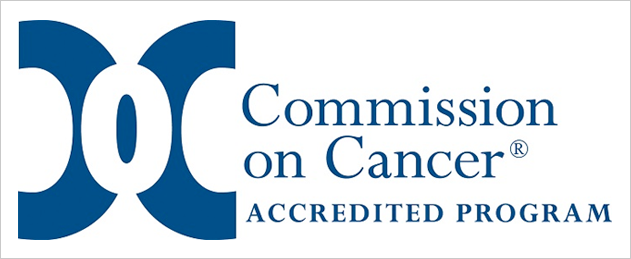 Receiving a diagnosis of cancer affects your emotional, physical and spiritual well-being. The Cancer Program at Ventura County Medical Center is committed to providing compassionate care and hope to patients and their families throughout the cancer journey. Our dedicated multidisciplinary team is here to help coordinate all aspects of your cancer care from diagnosis through treatment. Our team is available to provide referrals to resources in the community transportation, support groups, nutritional counseling, special rehabilitative services, and personal care items.
Ventura County Medical Center cancer services include:
• Diagnostic imaging
• Colorectal cancer screening in our gastrointestinal (GI) lab
• Chemotherapy administered by certified chemotherapy nurses
• Surgical services by a Board certified Surgical Oncologist
• Board certified Hematology/Oncology Specialists
• Psychological support
• Palliative care
• Nurse Navigators
• Clinical Trials
Quality cancer care is provided through a multidisciplinary approach in order to ensure that our patients receive access to the best care possible. Weekly cancer conferences are held to discuss current diagnosis and treatment options for individual cancer cases. This provides the patient with a comprehensive consultation and personalized treatment approach that encompasses multiple treatment modalities.
---
CANCER PROGRAM SERVICES:
SURGERY: SURGICAL SERVICES PROVIDED BY SPECIALLY TRAINED PHYSICIANS INCLUDING COLORECTAL, UROLOGICAL, HEAD AND NECK, SKIN, NEUROLOGICAL, AND SURGICAL ONCOLOGY.
DR. STEEN
DR. SCHWEITZER
DR. ROMERO
DR. NGUYEN
DR. SANCHEZ
DR. LOWE
DR. DUNCAN
DR. SILVERMAN
DR. SCHOOLER
DR. BOWMAN
DR. LUTTGE
DR. WILLIAMS
DR. ARANA
DR. LYNN
DR. STARR
DR. FLYNN
DR. HERMAN
DR. CHANG-CHIEN
300 HILLMONT AVE., Bldg 340, Suite 401
(805) 652-6201
http://anacapasurgical.com/
According to the American Cancer Society's 2015 Cancer Facts & Figures 132, 700 adults are diagnosed with colorectal cancer in the United States each year, and it is the 2nd leading cause of cancer death when combining men and women. Screening programs based on fecal blood testing and flexible sigmoidoscopy have shown significant small absolute risk reductions for being diagnosed with and dying from colorectal cancer. Screening adults for colorectal cancer can detect it at a stage when treatment is likely to be successful. In some cases it can be prevented through the detection and removal of polyps. Approximately 1 in 3 adults between 50 and 75 years old, about 23 million people, are not getting tested as recommended.
Anacapa Surgical Services has signed the pledge to join American Cancer Society campaign "80% by 2018" to boost colorectal cancer screening. Together we will work toward the goal of reaching 80% of adults aged 50 and older screened for colorectal cancer by 2018.
CLINICAL TRIALS:
Clinical trials are research studies conducted to evaluate whether new treatment approaches will work and are safe for patients. Clinical research studies can improve patient outcomes and quality of life. Participating in clinical trials can offer patients extended lives or may provide life-saving treatments or procedures.
Patients that participate in clinical trials are making a valuable contribution to medical research and may be the first to benefit from new treatment methods not yet widely available. Research participants are helping to provide better treatment options, with better survival outcomes, and less side effects, to future generations.
Dr. Shawn Steen participates in the Sentinel Node Oncology Foundation (SNOF) Tracking, Analysing Cancer's Metastasis Gateway Melanoma Sentinel Lymph Node Working Group clinical trial.
The genetic signature of cancer of each patient may be determined so that treatment can be tailored to each cancer patient more precisely and efficiently. A sentinel lymph node databank is being built so the natural history of patients with solid cancer can be accurately defined by their genetic profiles.
http://slnwgsnof.org/
HEMATOLOGY ONCOLOGY CLINIC:
• DR. LARKS – COMMUNITY OUTREACH REPRESENTATIVE
• DR. CHEN
• DR. OUWENDIJK
• DR. SLATER
• CATHY DEEN, RN- NURSE MANAGER OUTPATIENT ONCOLOGY SERVICES

300 HILLMONT AVE., Bldg 340, Suite 501, Ventura, CA. 93003
(805) 652-6218


NAVIGATION:
Nurse navigators, who are oncology-certified registered nurses, are available to guide our patients through their treatment journey. They inform the patients about resources available in the community, such as free wigs for patients that lose their hair during treatment, support groups to connect them with other patients and families in similar circumstances. They assist each patient with their individual needs to break down any barriers to receiving their treatment in a timely manner.
NURSE NAVIGATORS
PSYCHOSOCIAL SERVICES:
• BETH MOLINEUX, MFT, PhD
• ARLEEN ROMERO, LCSW
---
THE CHILDREN'S CENTER FOR CANCER AND BLOOD DISEASES AT VENTURA COUNTY MEDICAL CENTER:
Under the direction of Medical Director Francisco Bracho, MD, Ventura County Medical Center's Pediatric Oncology Department provides comprehensive pediatric services. Pediatric Hematology/oncology delivers services to detect, diagnose and treat children and adolescents with cancer and blood disorders. Our full scope of services includes an infusion clinic, psycho-social support, inpatient chemotherapy, procedural sedation, transfusions and clinical research.
Treating children with cancer and blood diseases is not only a battle to get the body well again, but it's a battle to keep the spirit alive and happy. For young ones who are ill, the support of their families is an integral part of treatment. Children undergoing cancer treatment spend many days in the hospital. Parents stay long hours, lose sleep and contact with support systems.
The Cancer Care Staff at the Pediatric Care Clinic includes:
MEDICAL DIRECTOR: FRANCISCO BRACHO, MD
CHEMOTHERAPY PHARMACY SUPERVISOR: PATRICIA BOLLENDORF-PEREZ, PHARMD
INFUSION NURSING MANAGER: CHRISTY MONTIETH, FNP, OCN
INFUSION NURSE: MELISSA ACAYAN, RN, BSN, OCN
INFUSION NURSE: NOEL KIESEWETTER, RN, OCN
MEDICAL ASSISTANT, DAISY PASTRANA
PEDIATRIC DIAGNOSTIC CENTER MANAGER: KAY URBAN
SOCIAL WORKER: KYLIE-PEDERSEN-ORTIZ, LICSW
ADMINISTRATIVE ASSISTANT/RESEARCH LIAISON: ALMA LARA
---
PALLIATIVE CARE:
Palliative Care is patient and family-centered specialized medical care that seeks to optimize quality of life by anticipating, preventing and treating suffering. Palliative Care throughout the continuum of cancer illness involves addressing physical, psychological, emotional, social and spiritual suffering to facilitate patient autonomy, access to information and choice. Palliative Care provides an additional layer of support, provided by a specially trained team of doctors, nurses, psychologists and spiritual counselors to our patients with cancer. The goal of all Palliative Care is to achieve the best possible quality of life. Currently our Palliative Care team provides care when our patients are hospitalized. Outpatient Palliative Care is anticipated to be available in the fall 2016.
DR. JAMES HELMER, M.D.
DR. LESLIE-LYNN PAWSON, M.D.
CONNIE FINCHER, RN
DR. AIMEE DAVID, PSYD
DR. LAURA CIEL, PSYD
CAROL LOTTS, REVERAND
---